Minister Damaris Taylor
Born and raised in Perth Amboy, New Jersey, on the brink of losing all hope, yet so much more awaited her. When she first met YHWH, Minister Damaris had already suffered unspeakable hurts and pains - the kind parents hoped to shield their children from and those, which only supernatural healings can heal and make whole. Then one faithful day, her life changed. She reconnected with an acquaintance from her youth, now a pastor, and he prayed for her. There outside that store, she went from trapped to liberated and won over at the age of 19. This was the new beginning her spirit and soul craved. That beginning made her future testimony of fivefold minister, praise and worship psalmist and mighty poet a brazen reality. And, now she serves humanity, the kingdom and the souls of Bet HaShem YHWH Worldwide Ministries as a bold testament to Christ's redemptive power and grace.
On that day, January 5, 2005, YHWH confirmed his voice and Minister Damaris heard via the Holy Spirit all that she had prayed secretly in a moment of desperation. Minister Damaris's encounter with Pastor Kelvin Delosangeles (a Bet HaShem YHWH leader) left an indelible mark and likewise paved the way for her sister to realize the power in the name of Christ Yahshua. Blessed by the prophetic prayer, she shared her experience with many including her sibling, who would become ordained in the House as Pastor Dianiris Lebron, and a dear friend, now Minister Leon Taylor.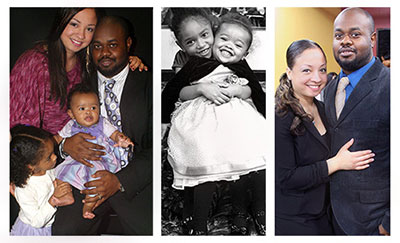 Minister Damaris's journey in Christ has been transformative in every way. The first time she visited the ministry, she recalls the chains being stripped from her heart. There as she walked the hallway - prior to entering the sanctuary - music from the Praise & Worship team seized her soul, and she wept. The overwhelming presence of love was like that Balm in Gilead that soothed her brokenness. She knew she was home. Inside the House, there was an unspeakable familiarity. In addition to Pastor Kelvin, she was welcomed by his then fiancèe, and now wife and ordained leader, Pastor Jennifer Delosangeles, who was instrumental in winning her sister.
Minister Damaris along with her sister began to attend services regularly, including leadership classes and soon joined one of the ministry's satellite bible studies. A student of the word, she learned under the mantle of the senior pastor, Bishop Pernell, to be a good steward over the scriptures. Taught, "to study to show herself approved," in time Minister Damaris became an excellent teacher. In her personal prayers, she also prayed for a family: for a husband that would love YHWH, respect the Word, serve his people, and understand the vision of the House. She boasted on the ministry and anointing. Among the many of her friends and family who visited, included was her future husband, Minister Leon, with whom she shared her initial experience. Together, they attended bible study and their friendship grew as each increased in Christ, and their love for one another flourished.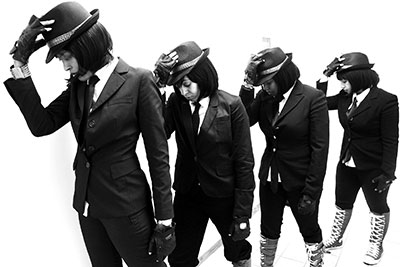 On May 20, 2006, the two were married and on June 11, 2006 both were ordained as ministers in the fivefold. The young couple modeled their testimony after the Bishop and his wife, Pastor Pasha, whom they hold as dear and anointed friends, mentors and co-laborers in the gospel. To their union was born two beloved daughters, 6-year-old Sanaayah and two-year-old Ariella. Minister Damaris's prayer of a family had been realized. Trusting in the providence of YHWH, the young family moved to the city of Newark, New Jersey in pursuit of the ministry's vision to see the city reborn and revitalized. On fire for Christ Yahshua and engaged in their community, they have sown faithfully into the mission and mandate to change hearts and homes and win a generation for Christ.
Always a vessel for the arts, the Minister was compelled to venture in a new direction. After witnessing the ministry's resident poetry troupe, YAHSpeak, perform their signature piece, "5 Smooth Stones," she dared to join their ranks. Founded by Dr. Chris T. Pernell, she challenged herself to grow lyrically and to use spoken word as a tool and instrument to speak to the masses. Yoda, as her fellow Speakites know her, has graced many performance stages and together, the group aspires to take their talent and calling to Broadway. She embodies art as more than a passion but a ministry. Even so, the love of poetry has been cultivated in her daughters who both perform with Bet HaShem YHWH's junior poetry group, Speak Up!.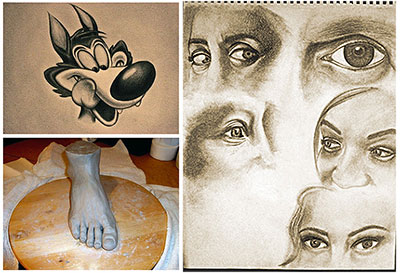 Not only has Minister Damaris strived for excellence in the faith and performance arena but also as that minister artiste. Currently, she is studying for her Bachelor of Arts in Multimedia Design and Development while pursuing her interests as both a painter and sculptor. Ultimately, she would like to complete a Masters in Design while adding distinct works to her fine arts portfolio. Gratefully, in the ministry she has found opportunities to be spiritually enriched and likewise groomed in the arts. Her gift has been influenced by the ministry's artist- in-residence and Newark arts visionary, Overseer Steve Green. He has spearheaded a path for other ministry artists to emulate and build upon. The vision of Bet HaShem YHWH has always emphasized art as a ministry to transform and engage communities and souls. That mandate is captured in the moniker S.H.E.M.A. - Skillful. Hallowed. Excellent. Masterful. Arts - a banner, which promotes the role of art in the House and as a larger vehicle to minister to souls.
Forever indebted to the love of Christ Yahshua and the support of her husband, Minister Leon as well as the leadership of the Bishop and Pernell family, Minister Damaris has grown in her capacity from born again soul to a woman of infinite charisma and purpose. She lives empowered as that daughter of YHWH, fivefold minister, beloved wife and mother, artist and world changer. Hear her speak.