Pastor Kelvin Delosangeles
Ordained to the fivefold ministry in March 2005, Pastor Kelvin Delosangeles labors in Bet HaShem YHWH Worldwide Ministries under the leadership of Bishop Timothy L. Pernell, Jr. Displaying tenacity and purpose, he brings to the kingdom bold conviction and unwavering faith. An intercessor and prophetic voice, he embodies the mandate of the House: be a vessel for change and servant of the people. As a truth ambassador, he has dedicated his life to preaching the fullness of the gospel in the inspired name YHWH and His Son, Christ Yahshua.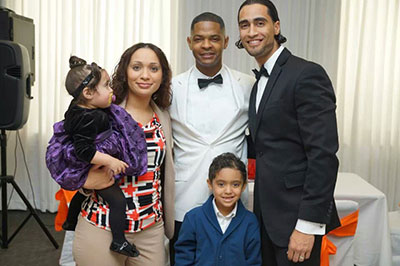 Eleven years ago, however, ministry, much less salvation, was the furthest thought from Pastor Kelvin's mind. Filled with suspicion and curiosity, he visited the assembly in March 2003 after noticing drastic changes in his then girlfriend (now wife, Pastor Jennifer) following her encounter with the anointing. He ridiculed and stared as the leaders worshipped and prayed in a way he had never seen. Still, he returned and continued to do so until one day it wasn't funny anymore.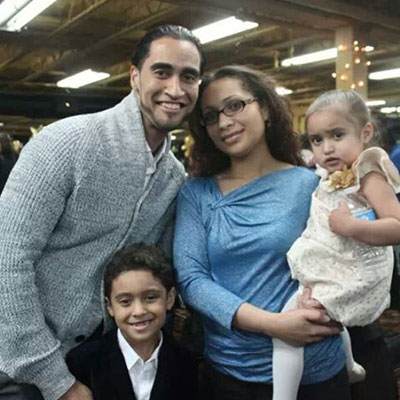 A young man of 22 years, he accepted Christ after receiving a life-changing prayer during the ministry's midweek service. He recalls vividly the move of the Holy Spirit and redemptive power of the rhema word. Raised in the traditions of Catholicism, Pastor Kelvin had never experienced such an intimate spiritual experience where the deep desires of his heart were revealed and every heavy burden suddenly lifted.
Having spent most of his childhood and adolescence on the seedier side of Perth Amboy, New Jersey, Pastor Kelvin could have fallen victim to the many temptations, which lurked on every street corner. His parents' divorce added to his daily struggles but basketball provided a way of escape and inspired a sense of determination. He seemingly planned his entire life around his basketball dreams, but his encounter with Christ Yahshua opened his eyes to a greater purpose and understanding that it was Christ and not sports that had preserved and protected him all those years.
Fueled by his testimony to touch other hearts, he was compelled to evangelize with Bet HaShem YHWH street teams. Pastor Kelvin got his start through hands on training, witnessing in places such as Broad and Market Streets in Newark, Main Street in East Orange, the Center in Bloomfield, and Five Corners in Perth Amboy.
It was on those streets that the Holy Spirit used him mightily to intercede for others. With great zeal he availed himself to YHWH's people. Those encounters led to numerous home visits and invitations to build and pray with souls across New York and New Jersey.
Pastor Kelvin's vision is to build ministries under the Bet HaShem YHWH banner across Latin America, and bring unity through the gospel to his parents' native island of the Dominican Republic and Haiti.
He is a devoted husband and father of two children, ages 6 and 2. Alongside his wife, Pastor Jennifer Delosangeles, who introduced him to the ministry, son, Shemu'el and daughter, Abigail, he serves dutifully in the house and Body of Christ. Together, they aspire to win other young families to the kingdom and represent a model of hope, faith and empowerment.
From the pulpit to the basketball court, Pastor Kelvin labors with passion. He has served as Coach and Assistant Coach to the New Brunswick High School Freshman and Junior Varsity teams for two consecutive seasons. In the past, he has volunteered and played with the residents of the Essex County Juvenile Detention Center in Newark. He someday aspires to own a basketball team and launch recreation centers throughout Latin America.